Personalized Coffee Gift for Someone Very Special
$19.99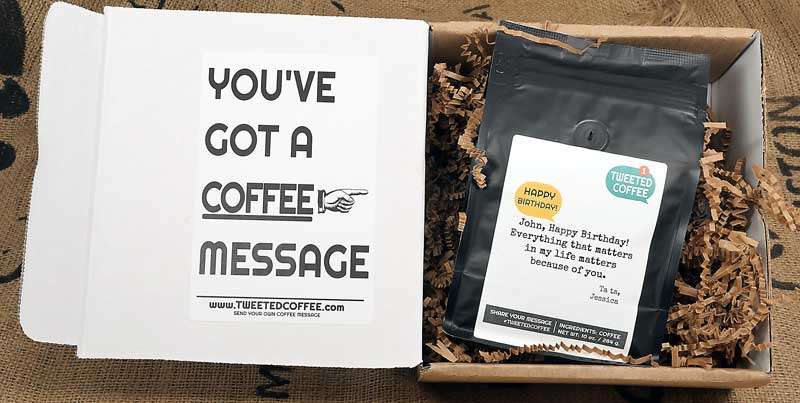 "Tweeted Coffee is here to help you grow and nourish your personal relationships with others"

Much like a short tweet, you can order your Personalized Coffee Gift for Coffee Lover with a unique message (printed or handwritten) of your choice.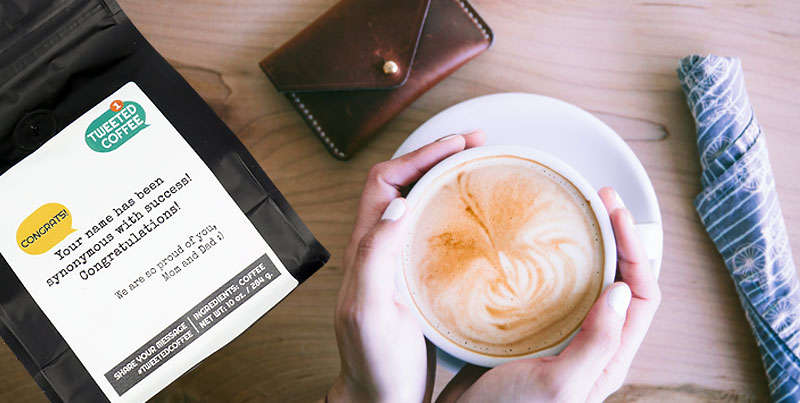 The best part of your Coffee gift is that those you gift it to will remember it every time they pull out their bag for another freshly brewed cup and see your message.
It's the perfect way to remind those in your life how much they truly mean to you, even if they're hundreds or thousands of miles away, they'll get a brand new personalized coffee gift straight to their doorstep.
Curious about Tweeted Coffee?
Click here
to learn more.
Great coffee, cool gift idea.
I totally recommend this coffee gift.
Tweet some coffee to your friends & family.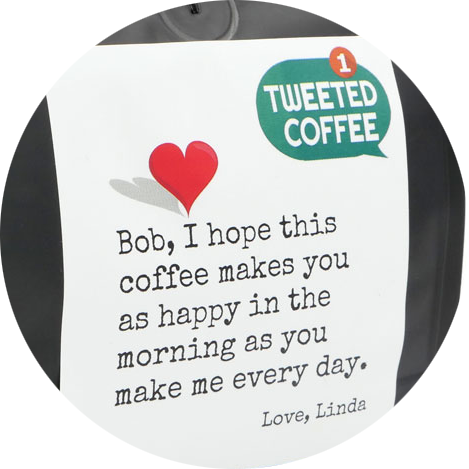 Tweeted Coffee makes unique personalized coffee gifts for the very special people in your life. We offer not only a delicious, freshly roasted, premium bag of coffee in your choice of different blends, but we package it all with a printed or handwritten personal message of your choice.
TIP: If you need a little help, you might want to check out the
120 Message Ideas
first.
Made from fresh Colombian roasted beans, this blend offers a medium roast in a robust yet well-balanced and extremely aromatic coffee flavor.
Known as a more "rice and beans" coffee variation, this blend sustains the fruity flavors of a light roast with the deep toasted caramel taste of a dark roast.
Each bean has been roasted to the end of the second crack, bringing its natural oil to its exterior which gives off a stronger, more chocolate scented smell.
weeted Coffee's most intense roast, the #Robust Blend is for black or dark coffee lovers.